NVision Insight Group - The Path
The Path is a 5-module online course on the history and contemporary realities of First Nations, Inuit and Métis in Canada.
Buy 1 to 9 seats for $150.00 each (plus 13% tax)
Buy 10 to 49 seats for $120.00 each (plus 13% tax)
If you want to buy 50 or more seats, contact thepath@nvisiongroup.ca for pricing


To complete your purchase, please:
E-transfer to jluan@Nvisiongroup.ca, indicating the number of seats you are purchasing,
Email to jluan@Nvisiongroup.ca with your email address so we can send a receipt directly to you.
Course login instructions will then be sent to the email address you indicate.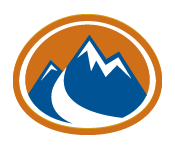 Le parcours est un cours en ligne de 5 modules sur l'histoire et les réalités contemporaines des Premières Nations, des Inuits et des Métis au Canada.
Achetez 1 à 9 sièges pour 150 $ chacun (plus 13 % de taxe)
Achetez de 10 à 49 places pour 120 $ chacune (plus 13 % de taxe)
Si vous souhaitez acheter 50 places ou plus, contactez thepath@nvisiongroup.ca pour connaître les tarifs


Pour compléter votre achat, veuillez :

Virement électronique à jluan@Nvisiongroup.ca, en indiquant le nombre de places que vous achetez,
Envoyez un courriel à jluan@Nvisiongroup.ca en indiquant votre adresse électronique afin que nous puissions vous envoyer directement un reçu.
Les instructions de connexion au cours seront ensuite envoyées à l'adresse électronique que vous avez indiquée.